July 7th to July 13th, 2019 started
unofficially
for me a week earlier. There was
intense
pressure from the previous week due to the fact that
Marvey
(my
laptop)
lost her eyesight in the battle. She was a faithful soldier until the end. As a result of Marvey's disability,
Katrina had to be born, she is beautiful and stronger than her sibling
.
Although, S
he needed to be trained for the imminent battle ahead
.
I had to rush my new baby through a fighting crash course. She did well haha, we're better and stronger now.
On Sunday the 7th of July, I tweeted about the week; little did I know it was going to be extra-intensive
,
I didn't know whaz goin on...
---
The week was ushered in with different software development processes namely;
Pressure driven development

Deadline driven development

Stress driven development
This last one was when I totally gave up, the higher powers took over. It was above my pay-grade;
Chilling driven development
---
We were working on SupplyBase; an agro-processing software where food processors like rice mills can manage their supply relationships with farmers and other suppliers digitally.
Monday was quite extreme because t
ime was really against us and
Michael was going to train
our clients
how to use the app we were still working on. Rebby, on the other hand,
was doing her
"beastly"
stuff as usual. Mehnn, she didn't get an ounce of sleep chai! What can I say?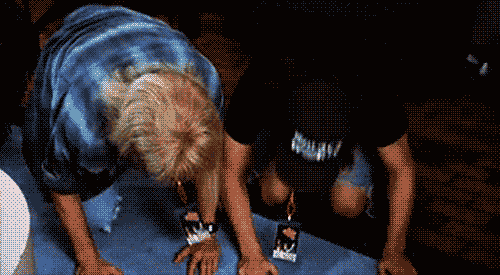 ---
Pressure is real

Pressure is real

Pressure is real

You can't die while writing code but you can almost die

Don't just write code, have a blueprint for the code you wanna write

Rest is important else, you'll write bad code

I need to improve my eating habits

Michael is THE ULTIMATE BEAST

Crop2Cash team members are nice/kind

Pressure is real
---
On one of those nights we needed to rest a little,
I had the privilege of having a late-night discussion with Rebby where we talked extensively about some of the problems face by Nigerian youths. Striking to note, is the realization that we had similar ideas on some of the problems. An important one is a fact that our current system doesn't give young people the opportunity to see beyond their nose. The system has kinda stifled the imagination of young individuals, hence the youths don't see themselves from the global perspective of things. I'm still seeking an explanation for why this is so.
Rebby gave me a wonderful injunction. She said if you're trying to build a robotic car, your competition is not the Ade in your class but rather the Lee Xi in China. This struck numerous chords in me immediately because Lee Xi in China has all he needs to succeed but I do not, in fact, I
believe
the system here
is
inherently skewed to make us fail. As a result of this, it is very convenient to blame the system and make excuses but remember
"Excuses
don't win championships".
So, if I really want to compete globally, I have to put in extra work to be exceptional.
---
Many thanks to Google, Stackoverflow, and Twitter who all contributed to my survival. Specifically,
Lot's of credit to Uduak CEO

(Chief

Enjoyment Officer)

Leke my oga too, I see the pity in his eyes when he comes in the morning

Lekan, I'll only say positive things about you if you hate me no more lol

Emem,

I will not forget your kindness to m

e. I hope to repay soon

.

Chi, I know you won't see this but errm, thank you too
---
Finally, I wish all of us good speed and productivity this week.
Let's grow it and cash it.